Everyday Jacket - Tan Canvas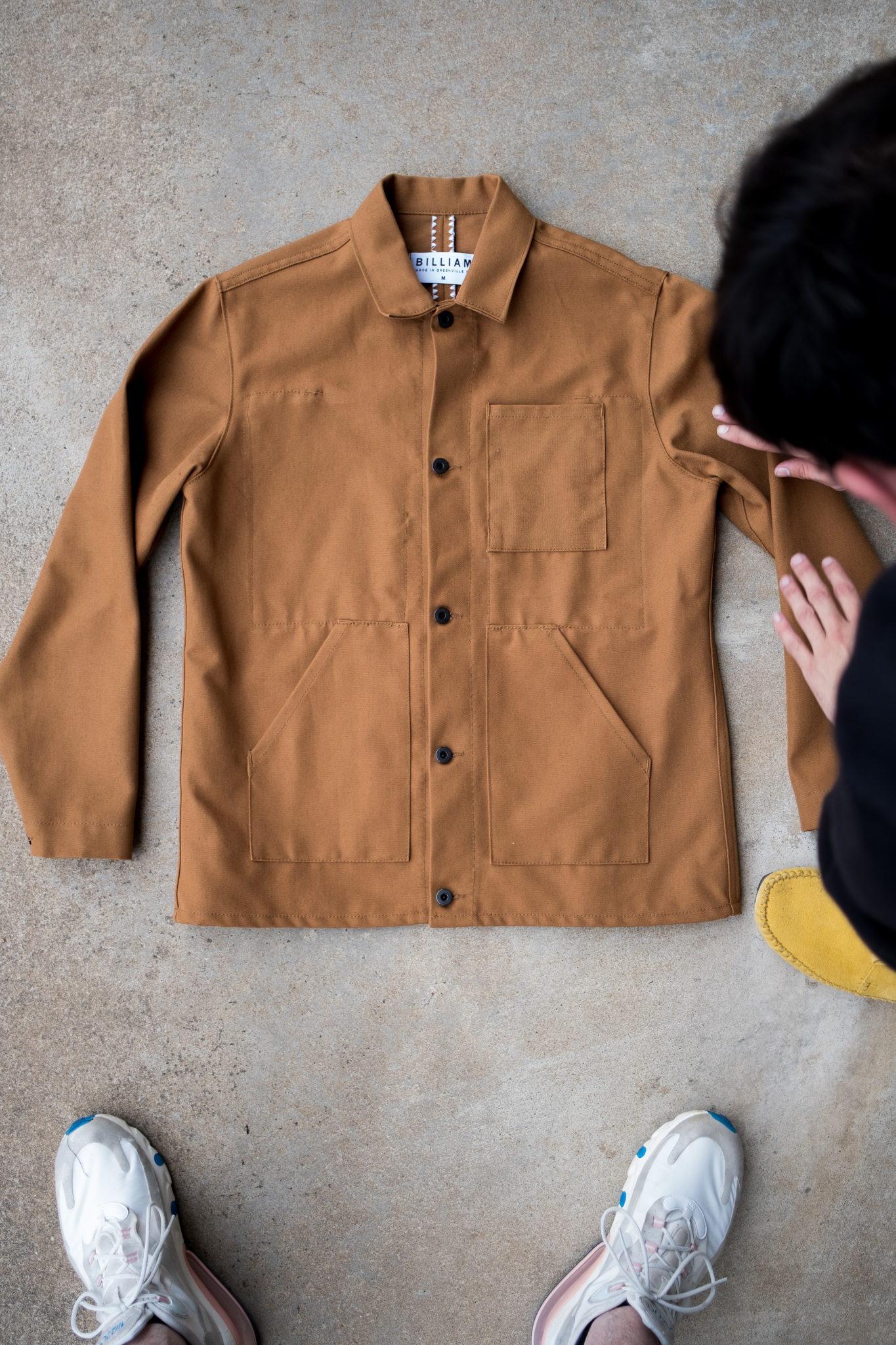 Everyday Jacket - Tan Canvas
The Everyday Jacket is a product we recommend for anyone wanting a lightweight, highly-detailed layer to be worn in moderate temperature. It's our take on the traditional chore coat, with the fit and details dialed up to Billiam standards. The 10 oz. American-milled canvas is both durable and light, making it an ideal layer.
We deliberated over the pocket design for weeks, and finally arrived on a set up that we think is a winner. There are 5 pockets: 2 outer hip pockets, one outer chest pocket, and 2 interior pockets spaced between the hip and chest. The pockets are slanted for easy and comfortable hand-access, but still large enough to hold a phone without it falling out.
On the details side, the stitching of the interior pockets sews into the stitching of the outer pockets. Not only does this create an incredibly clean design, but also reinforces each pocket. The inside plackets feature the same shell stitch we use on our jeans, and the side and back seams are felled for extra durability.
The fit is modern and comfortable. The body and sleeves are sized to be trim, but still roomy enough to layer over a sweatshirt.
Care Instructions: Wash Cold and Infrequently // Hang Dry.