Mid-Rise Slim - Indigo Stretch Selvedge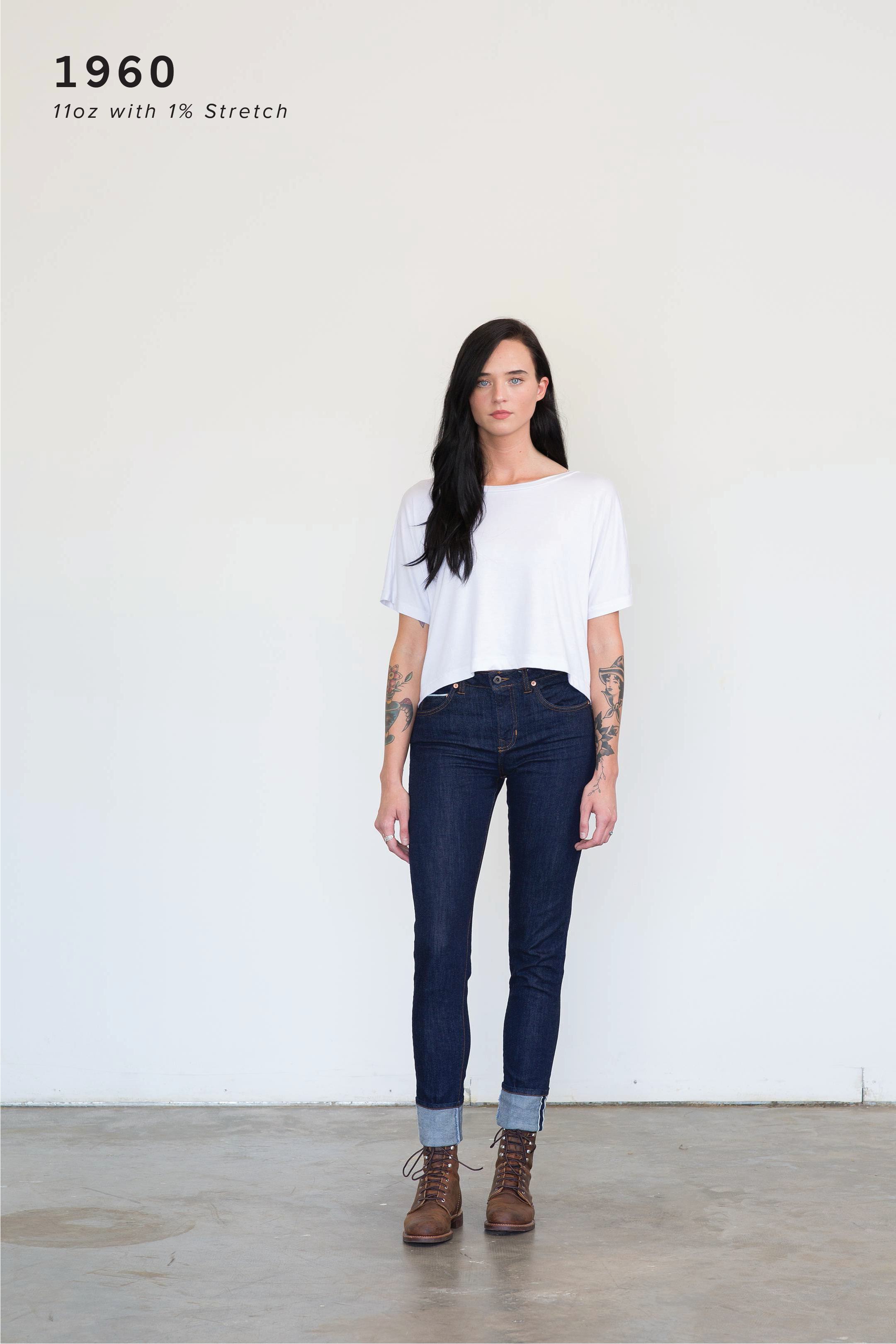 Mid-Rise Slim - Indigo Stretch Selvedge
Ladies! We're here for you, too! Although Billiam started with men's jeans, we've worked tirelessly and obsessed over patterns to make sure that every gal can find her perfect pair (seriously, so…many…patterns).
Our women's Slim has a mid-rise and a slightly opened leg from the knee down to give you that classic, sophisticated, denim-will-never-go-out-of-style-and-neither-will-I look. Oh, and the back pockets have been intentionally designed and placed to accentuate your feminine shape.
We use stretch selvedge denim for our Slims, so you get that old school quality weave with the new school comfort of stretch fabrics.
Order your true waist size. We know that sizing can be tricky for jeans, so email us if you need exact measurements to help you choose better.
Once you add the correct waist size to your cart, you'll get to choose your fabric and length.
Wash cold and hang dry to preserve the shape, but use a dryer whenever you need to shrink them back up a little bit.
---
Materials ethically sourced in the US. Jeans proudly made in house in Greenville, SC.
Finished with either copper or black-coated copper hardware and a zipper fly.
---
Find out more about our denim options here.